Reaching new customers, applying real-time data analytics or running your business on the go, technology can help you improve your business in many ways. The hard part is knowing where to start.
This FREE workshop will give you practical advice and digital skills to help you grow your business.
During this workshop you'll discover:
current digital trends and how they impact your business
how to use data for better business decision-making
tips for using online analytics tools to track your business performance
how to improve your online presence and customer experience.
You'll also develop a ready-to-go digital action plan to improve your business systems, security and productivity.
Please action: You can assist the facilitators to gain a better understanding of your digital capability level by undertaking the following steps:
Please complete the Digital Scorecard online assessment before registering for the workshop. (If you have already completed an assessment proceed directly to step 2.)
Once you have received your email titled 'Your digital scorecard results' at the bottom of the email click on the link 'Please head over to this page to see your full scorecard' to view your results.
From your web browser – copy the entire URL link from your browser into the online registration form and paste it into the 'Insert digital scorecard result link here' field.
Digital Business workshops are designed for small-to-medium enterprises (SMEs) and not-for-profits (NFPs) to identify ways of improving their digital capability and become more competitive in today's digital marketplace.
Digital Business workshops cover:
Digital trends impacting businesses today
How to identify digital priorities that support your business goals
Ways to improve your productivity with digital technology
Using data in decision making for your business
Tips for using Google Analytics to track your online performance
An analysis of your current website
How to manage your online reputation
Ways to use digital technology in your business to improve your customer's experience
A digital skills analysis of your business
A step by step guide to developing a Digital action plan to guide activity and investment for your business.
To register for the digital workshops click –  Digital Business workshops registration  and to fill out your Digital Score Card click on Scorecard. 
More information
To learn more about Digital Business workshops or the Digital Scorecard, email digitalscorecard@dsiti.qld.gov.au.
Proudly supported by: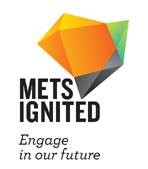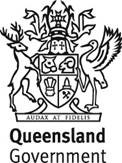 Event Times